Steps to download Last Day on Earth PC on Emulator
| | |
| --- | --- |
| Step 1: Download the emulator | Step 4: Search Last Day on Earth |
| Step 2: Install & Open the emulator | Step 5: Open Last Day on Earth PC |
| Step 3: Open & sign in to Google Play | Step 6: Start play Last Day on Earth |
The end of the world is coming, and you have to survive.
In this game, players can choose from a variety of characters with different skills and equipment. Players will face many challenges in the post-apocalyptic world, such as zombies or other survivors who may be hostile. Players must avoid these dangers while collecting supplies for their survival.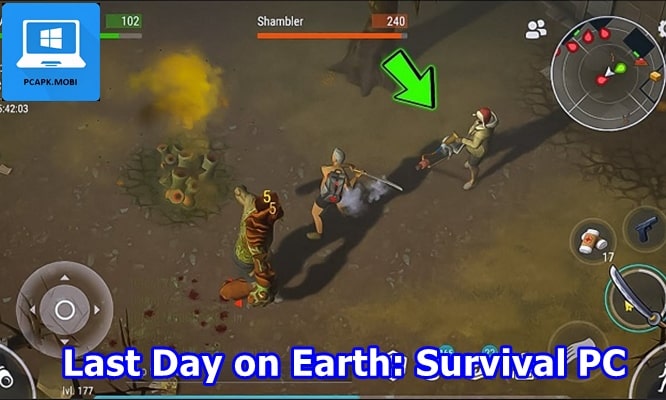 Last Day on Earth Survival is an excellent mobile game that has been popular with both new players and veterans alike since its launch. With great graphics and gameplay, it's easy to see why so many people love playing LDOE: Survival! It's free to download now! Don't miss out on this exciting opportunity – check it out today!
What is Last Day on Earth Survival?
Last Day on Earth: Survival on PC is a great game with tons of fun, graphics, sounds, and very exciting gameplay. The world in this game is after an outbreak that turned people into zombies who are now trying to kill you and all other survivors left. Sounds terrifying, right? 
But don't worry as the day seems not so bad for now as there are still folks around trying their best to survive like us! You take control of your survivor and explore diverse locations where you can either risk entering buildings or stay clear by looking out for any noise before making your move at zombified folks patrolling around.
The game has a lot of different challenges to offer, and you should be prepared for everyone. You'll have to explore the map, find resources like food and water that keep your character alive. There are also infected jungles with lots of zombies lurking around, so make sure you're always on guard!
1. What will you do there with Last Day on Earth Survival?
You begin the game in a plot with small buildings. Here you will find items to start, such as an ax for chopping any trees and boxes for storing food. You can do all sorts of things like building structures, making tools, or collecting resources which makes your survival more fun!
In your journey to survive in the post-apocalyptic world, you will find all sorts of deadly weapons. Starting from a spear and ending with an advanced Glock 17 handgun, there are dozens more for you to collect.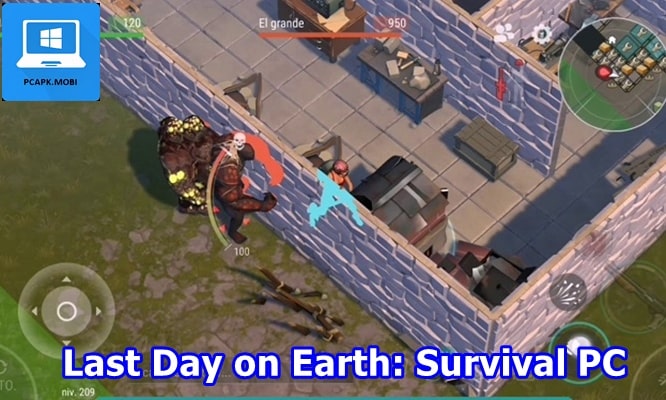 Alongside finding weapons appropriate for fighting zombies or other players on multiplayer mode is constructing transport vehicles that increase speed travel around maps while also unlocking new locations as they're discovered!
In Zombie Road, you will be able to construct a variety of vehicles. The game features Chopper, ATV, and Zombie Truck blueprints for players who are interested in constructing their own transport vehicles. You can collect these from the Blueprint section by exchanging points that accumulate with every level upgrade your character gets!
2. Highlights of the game LDOE: Survival for PC!
Enjoy a fast-paced, action game that is never too easy.
Play with friends and explore the world together.
Explore to find supplies to keep your survivor alive.
Keep your nerves steady as you try not to die in this zombie apocalypse!
Survive in the post-apocalypse world.
Collect all sorts of weapons and tools.
Become a master survivalist.
Create your own home away from home.
You can work together with friends to build a base.
There is a new crafting system that allows you to make anything you want, no matter how crazy or unusual it may be.
Connecting with people online will help create an even more immersive experience.
Features of Last Day on Earth: Survival for Windows desktop/Laptop!
1. You will be the one to save the world
If you love zombie movies, then Last Day on Earth: Survival is the perfect game for you. The survival genre and zombies go hand-in-hand with each other, so it's no surprise how well this game handles those themes. It also offers a new perspective that grabs your attention from any angle!
You'll have to do what every great survivor does; scavenge resources in order to rebuild civilization again, as there are only 24 hours left before all hell breaks loose (literally).
2. Game Last Day on Earth: Survival has many interesting modes
This game will introduce an online mode, where players can join their friends through countless circumstances and share a base.
The creativity in this game is doubled thanks to the new features with opportunities for people to explore it together- solo survival quickly becomes frustrating for many people, so you might as well go down fighting against zombies alongside other humans instead!
3. Try to survive and build your area
The game takes place in a post-apocalyptic wasteland where food, resources, and shelter are scarce. In order to survive the next day, you need to build your own base out of wood that can be upgraded with better materials as time goes on.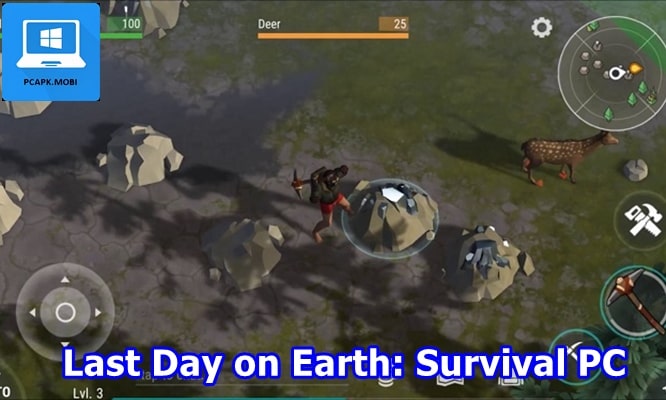 Not only does it provide security for yourself, but it also allows you to connect more bases which is sure to make friends while exploring this vast world together!
The player must work hard to survive in this game. They will have the opportunity to craft weapons, equipment, and utilities from materials found around them as they explore new areas of a map or find resources on their way back home after an exhausting expedition into hostile territory where they face wild beasts and other survivors vying for life-sustaining supplies.
Taking risks is necessary because players gain skills through experience points gained while attempting difficult tasks, which may result in death but also expand crafting systems allowing access to better items with time spent playing the game.
4. Free install Last Day on Earth Survival emulator on computer
The world is in danger, and you are the last hope.
You will have to survive against zombies and other players who want to kill you.
Last Day on Earth Download for PC Windows 10/8/7 is here now! With this app installed on your device, you can enjoy it even when there is no internet connection or if the game itself isn't available in your country!
You can use the Last Day on Earth Survival emulator on Windows with LD PLAYER, Bluestacks, Nox Player for free.